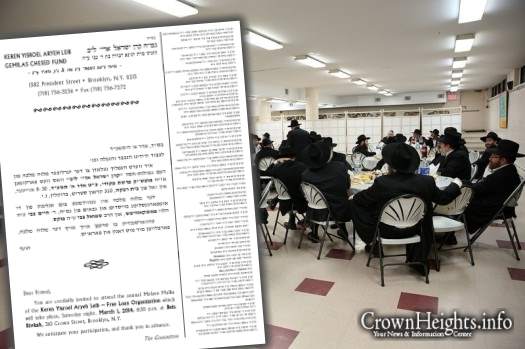 The committee of Keren Yisroel Aryeh Leib, a G'mach that benefits many Crown Heights families, is inviting the community to participate in its annual Melave Malka, which will take place this Motzei Shabbos at Beis Rivkah-Crown St.
The dinner will begin at 8:30pm. It will be held in the hall of Beis Rivkah, 310 Crown Street [between New York and Nostrand Avenues].
The Melave Malka is dedicated in memory of the unforgettable Gaboim of the Gmach: Rabbi Chaim Tzvi Moskowitz, OBM, and Rabbi Shmuel Tzvi Fox, OBM.