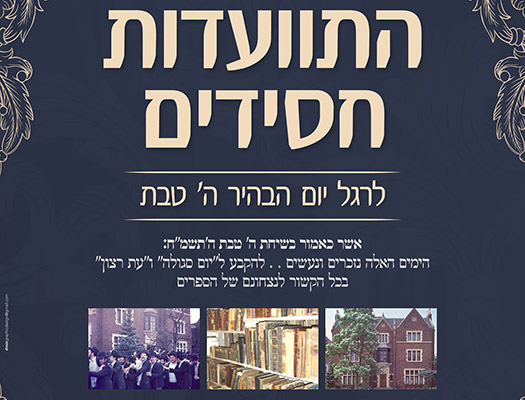 Following the enormous success of its Yud Tes Kislev Farbrengen on Friday night Kolel Menachem, the Kolel that was established by the Rebbe, will be hosting yet another Friday night Farbrengen and this time it will be in honor of Hey Teves and will feature Rabbi Sholom Ber Levin and Rabbi Yitzchok Wilhelm both of whom were involved in the seforim case.
The Farbrengen is being organized by the Kolel, which is under the auspices of the of the Rebbe's Mazkirus.
It will take place this Shabbos beginning at 8:30pm in the Kolel which is located at 1483 Union Street on the corner of Kingston Avenue.