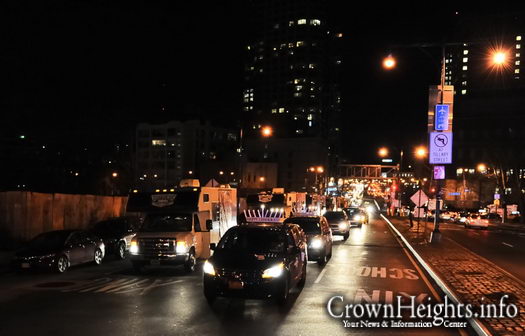 Registration for Menorah Parade Extended
The Mitzvah Tank Parade office has announced that the deadline for registering drivers and vehicles for this year's Menorah parade, which will take place this coming Motzei Shabbos at 6:45pm, has been extended to Thursday night at midnight.
The registration requirement is in accordance with the instructions of the NYPD, and they will not allow unregistered drivers to join the parade.
However, if you registered last year you don't have to submit a copy of your license and car registration, as those documents have been securely kept on file.
To register, please visit www.menorahparade.nyc.