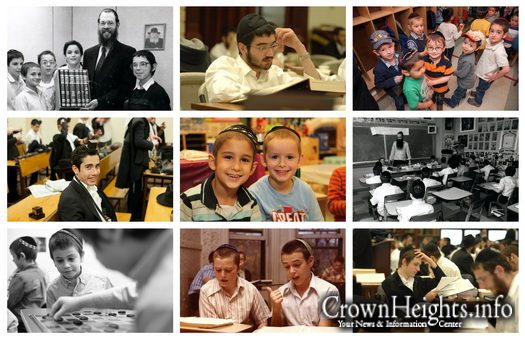 In honor of the 19th of Teves, the day Oholei Torah was founded, the yeshiva has shared an array of 64 pictures from over the years of the mossad.
It is most noteworthy to mention that Oholei Torah was the very first Mossad Chinuch founded by the Rebbe in 1957-5717, and today is recognized the world over as a leading mossad chinuch, with a major part of its alumni serving as shluchim around the world.
If you recognize any of the faces – please WhatsApp the picture and names to the alumni office. Click here to send.