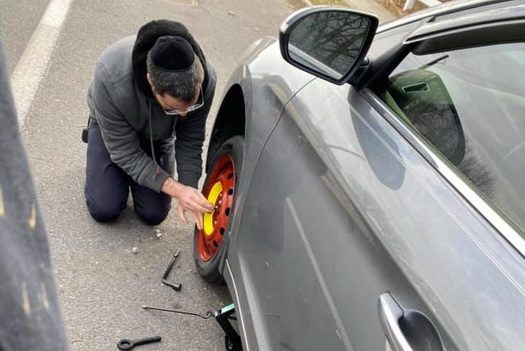 Kiddush Hashem Gets Shared On Social Media
A kiddush hashem went public on social media after a Jewish man stopped to help a stranger with a flat.
The story was posted on facebook by Eboni Hester, who was on her way to walk her dog when she hit a pothole and got a flat tire.
As she pulled over to the side of the road, a pickup truck made a U-turn, and a Jewish man jumped out.
The man, a complete stranger to Eboni, changed her tire, all apparently while sick with the flu.