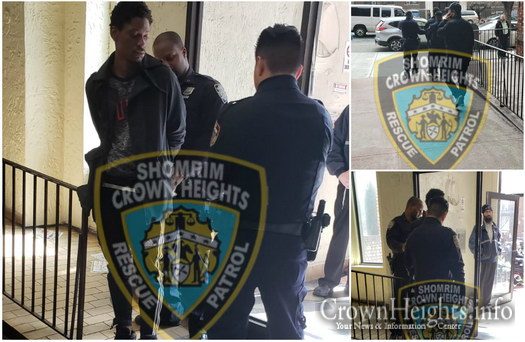 A man was arrested Friday just hours before shabbos, after a fast acting father caught a man who inappropriately touched his daughter. The father called Shomrim, who kept the man from leaving before the police arrived.
by CrownHeights.info
The dreaded incident occurred around 2:00pm Friday afternoon, as a young girl had gotten into an elevator in the building where she lived.
A black male, who appeared to be in his 20's, entered the elevator behind her and began inappropriately touching and assaulting her.
The girl quickly fled the elevator, and upon entering her house, told her father what happened.
Her father went looking for the man, and found him still in the building. He called Crown Heights Shomrim, whos fast response kept the man from fleeing the building. 911 was called, and a Police car flagged down.
The man was taken into custody by the NYPD.