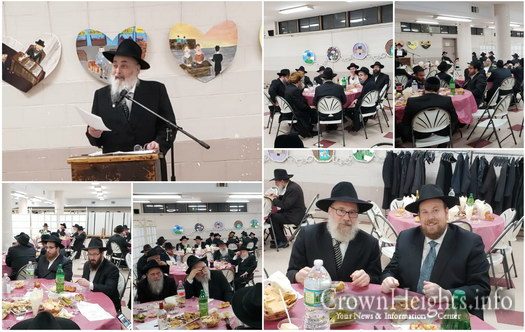 Community Turns Out Motzai Shabbos to Support G'mach
Friends and supporters of G'mach Keren Yisroel Aryeh Leib turned out for a seudas Melava Malka last night, Motzai Shabbos Parshas Beshalach.
Hosted at Bais Rivkah, Rabbi Moshe Bogomilsky, the G'mach's administrator, detailed the financial state of the organization. He also spoke about the founders of the G'mach, Rabbi Herschel Fox, OBM, and Rabbi Herschel Moscowitz, OBM.