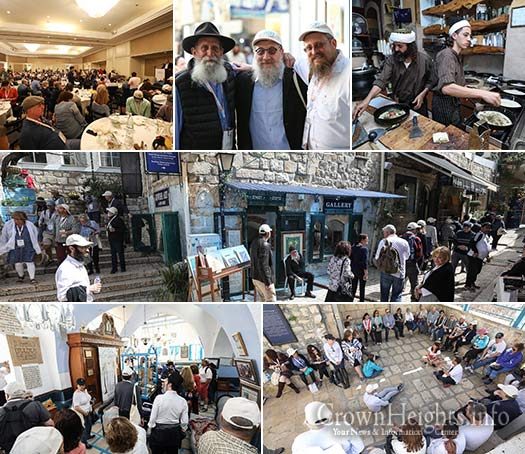 Day two took participants of Land & Spirit from the northern edge of Israel to Kibbutzim in the South. Six different options are available on JLI's trip including, "Borders & Security," "In the Footsteps of the Bible," and "Israel in Depth" with each track designed to meet specific preferences.
Some of the places the various groups visited included the Ruins of Megiddo, Mt. Gilboa, the Old City of Tzfat, Meron, a Gaza border lookout, Kibbutz Yad Mordechai, the Ancient Port of Akko, Rosh Hanikra and Binyamina Winery.
Those on the "Israel in Depth" track studied the Mishnah in Tzippori, the city of its birth, and discovered Beit Shearim, home of the Jewish High Court.
Former Tel Aviv Mayor Ron Milo, and Esther Piekarski, an internationally renowned speaker and Rebbetzin in Tel Aviv, addressed the guests.
Photos by Bentzi Sasson