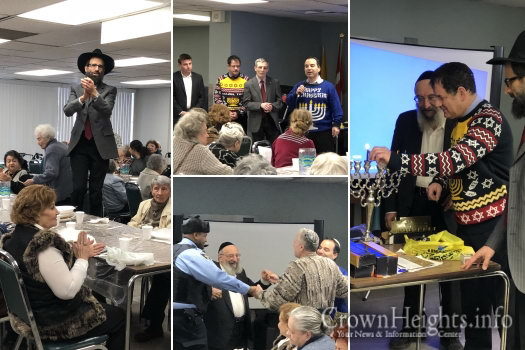 Canadian members of government James Pasternak, Michael Levitt, Monte Kwinter — the oldest Jewish Parliamentarian in Canada – and Candidate Roman Baber joined Rabbi Yirmi Cohen for a joyous Chanukah celebration for seniors.
The event took place on Sunday at Cong. Ohalei Yoseph Yitzchak in Toronto, and was joined by many senior members of the community.
The Menorah was lit by Mendy Cohen, and the Govt. officials all lit candles as well.