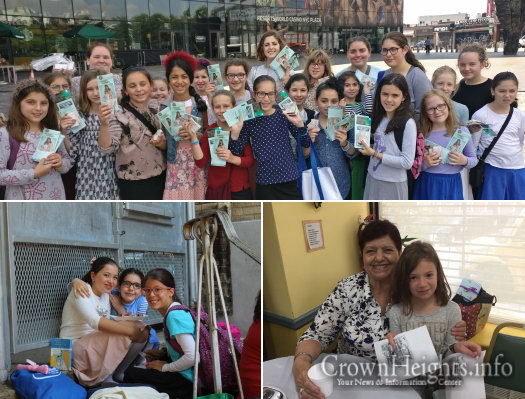 It was a special week in Bais Rivka Day Camp. The campers' days were filled with learning about the Rebbe's Mivtzyoyim, and the BRDC campers had a chance to learn hands on!
The younger campers visited senior residents in centers around New York. The girls put a smile on the resident's faces with beautifully decorated cards and happy songs.
The older Bais Rivka campers hit the streets of Brooklyn armed with Neshek and excitement. Their enthusiasm for the Rebbe's directives was catchy, and as a result, a few more Jewish women lit Shabbos candles.
Every girl experienced the feeling that they could make a difference. Not matter how old or young or where each girl lives, they could touch the neshama of a fellow yid. It is in this atmosphere that the campers spent their summer.
While participating in engaging activities and trips, campers gained an excitement for yiddishkeit and chassidishkeit to last them through the year.
As one camper says, "I can't believe I need to wait a whole year for Bais Rivka Day Camp to start!"
As camp draws to an end, Bais Rivka Day Camp would like to thank their hard working staff for yet another incredible summer.