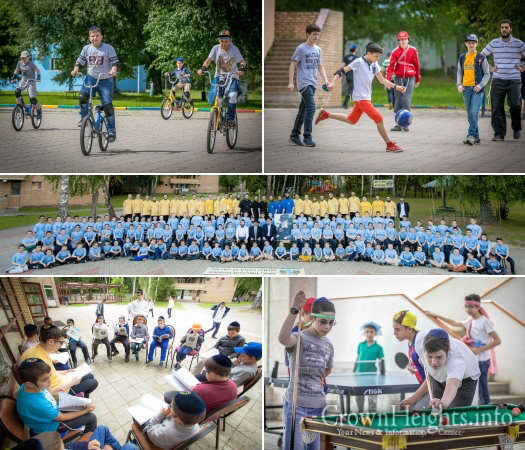 Hundreds of Jewish children attended seven Gan Yisroel Camps throughout Moscow this summer. For many, it was their only opportunity all year to have a Jewish experience.
At the camps, hundreds of Jewish children were given a taste of Yiddishkeit during their summer break from school.
The camps take place at the various Chabad Yeshiva campuses around Moscow, which were established by Chief Rabbi of Russia, Berl Lazar, and are run by a dedicated group of counselors, many of whom are Yeshiva students and graduates.
These summer programs are mostly geared to students who attend non-Jewish schools during the year, and this is their only opportunity to experience authentic Yiddishkeit. The staff and counselors use every moment to give the children a positive and loving taste of the Torah and mitzvos. The fruits of their labor of love are evident at the end of camp when many of the kids make life-altering decisions to have a bris, get a Jewish name, attend a Jewish school, or take on many new mitzvos.
Additionally, special camps were established for the students of the Cheder, Bnos Menachem school, and Yeshiva Ktana of Moscow, with the latter taking place in Yerushalaim's Ramat Shlomo neighborhood.
Photos by Natan Lazovnikov and Eli Itkin