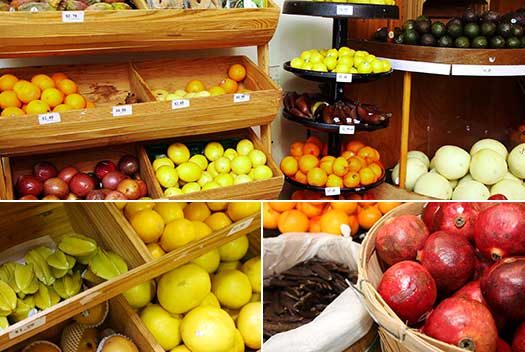 Sweet Lime, Blood Orange, Red Bananas and Yellow Mangos are just a few of the interesting and exotic fruits that are available this year at Mr. Greens in honor of Tu B'shvat.
Mr. Greens is offering these fruits to their customers in honor of Tu Bishvat. Shloime Klien of Mr. Greens explained to us what each fruit was, just click on the underlined names to read more about them.
Cherimoya, Kiwano Horned Melon, Gooseberry, Cactus Pears – also known as Sabras, Buxor, Carambola, Starfruit, Fresh Guava, Pepino Melon, Asian Pear, Passion Fruit, Sapote, Rambutan, Kumquat.
Mr. Greens, 330 Albany Ave, Brooklyn, NY 11213, (718) 774-7336