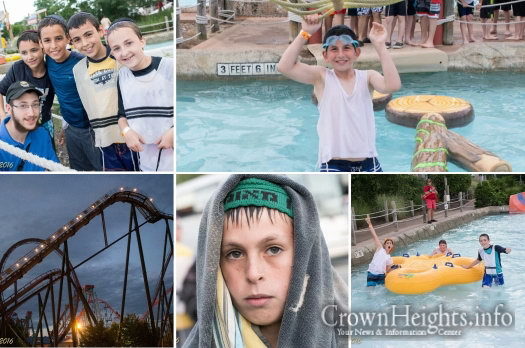 The campers and staff of Gan Yisroel-NY boarded luxurious coach buses for a comfortable ride to Six Flags-New England.
While on a typical day the lines for rides can stretch for hours, that was not the case here, as the park was jointly rented out by a few Jewish camps so the campers would waste no time waiting.
The lines were short, the rides exciting and the weather great.
The first three hours were spent in the water section of the park, and the second in the amusement park section.
Basketballs and stuffed toys were won, pesukim recited, and cheers sung. After a long and enjoyable day, a picnic supper was enjoyed, the buses boarded, and the way back to camp was filled with exciting recounting of the incredible time that everyone had.