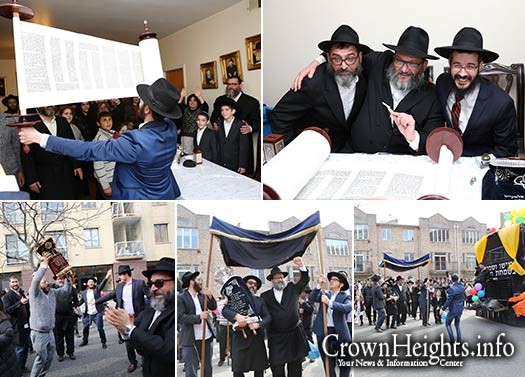 A brand new Sefer Torah was completed and dedicated by the Zion and Elmakies families in honor of their grandparents, and a joyous procession made its way through the streets of Crown Heights.
After inking in the final letters of the new Torah, family along with friends and neighbors danced through the streets along with joyous music. The procession came to an end at 613 Shul, a brand new Shul located at 613 East New York Avenue, where the new Torah will remain.
The new Torah was dedicated in the memories of Yosef and Simi Maman OBM and Avraham and Chaya Frecha Elmakies OBM.