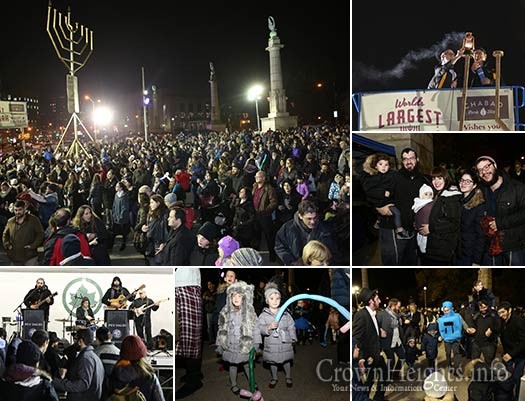 A rocking concert kicked off Chanukah for hundreds of Brooklynites at Grand Army Plaza. Latkes and jelly doughnuts were distributed along with Menorah kits for those who didn't have. Meanwhile Brooklyn's Boro President joined in the fray of "whose Menorah is bigger?"
Chabad of Park Slope and Cong. Bnei Jacob, led by Rabbi Shimon Hecht, hosted Pay Daled for a lively concert ahead of the lighting of the first candle.
New York State Senator Jesse Hamilton and Brooklyn's Boro President gave holiday greetings and welcomed everyone to "the world's largest menorah," with Adam's adding "and I don't care what they are saying there in Manhattan, Brooklyn has the biggest menorah!"
Adams was then honored with lighting the Shamash.
The Menorah is lit every weeknight at 6:00pm, Motzai Shabbos at 7:00pm and Friday at 3:30pm.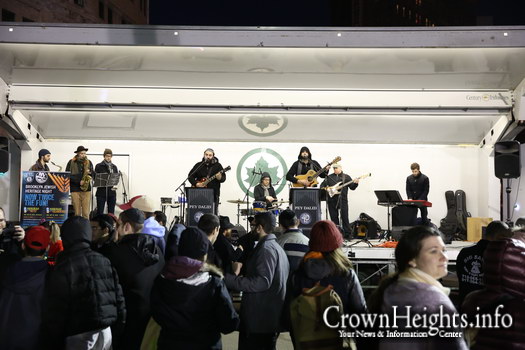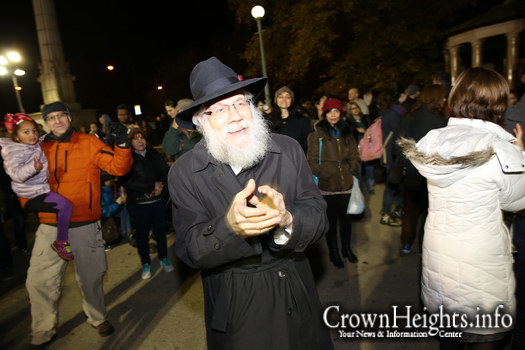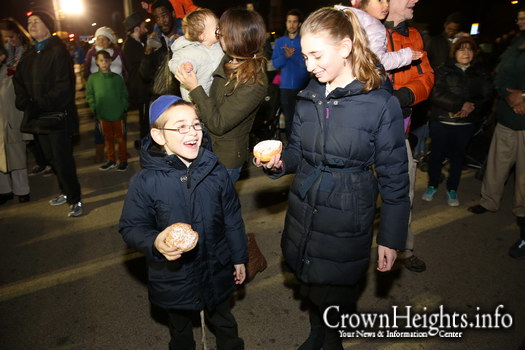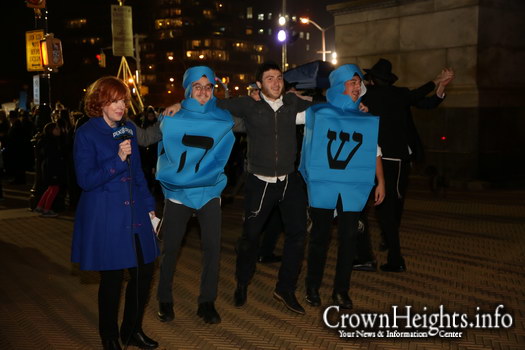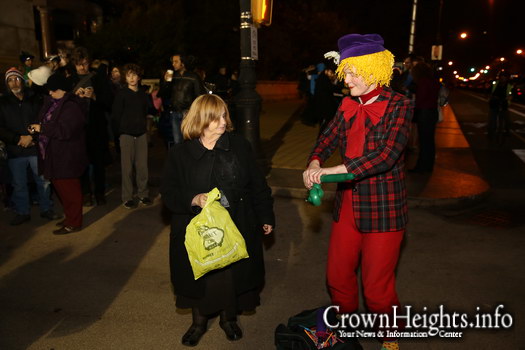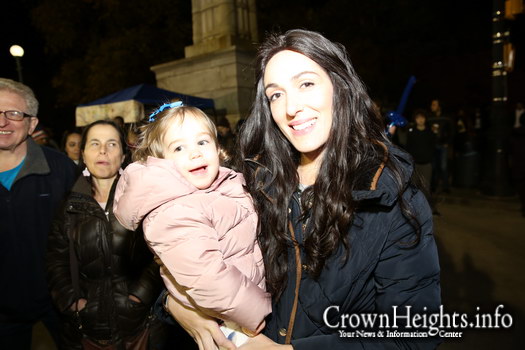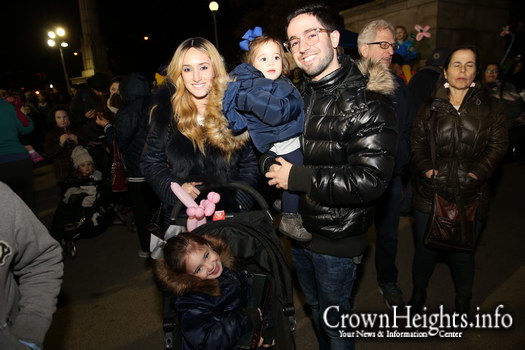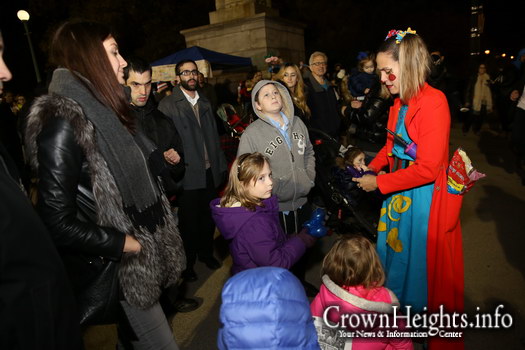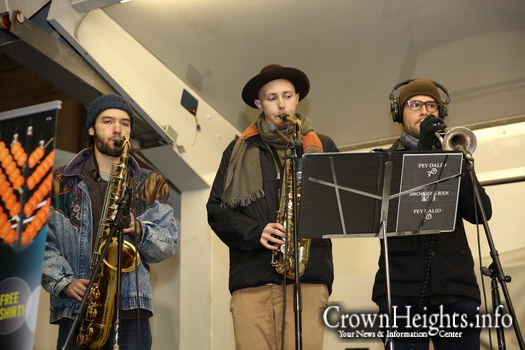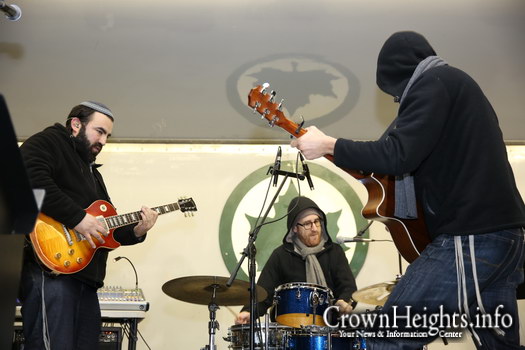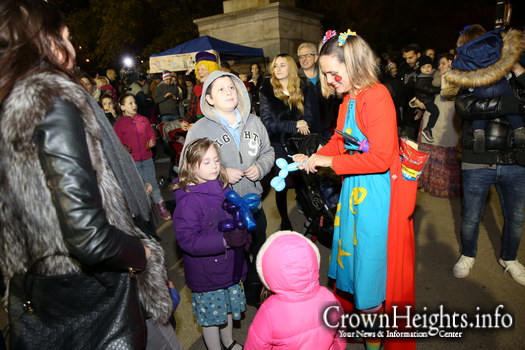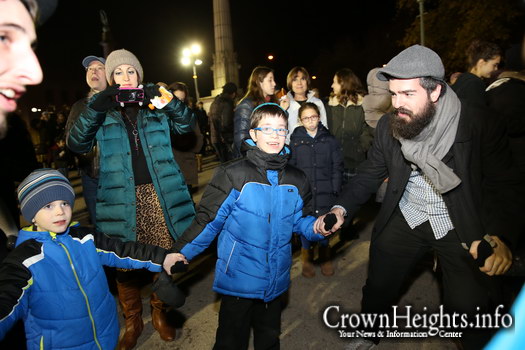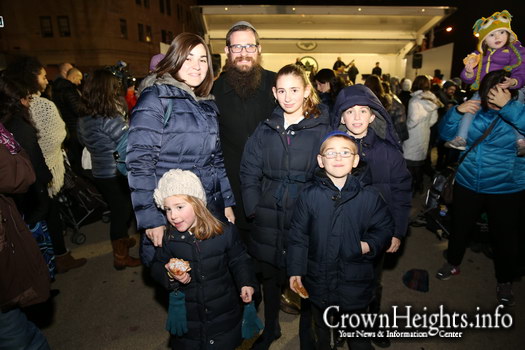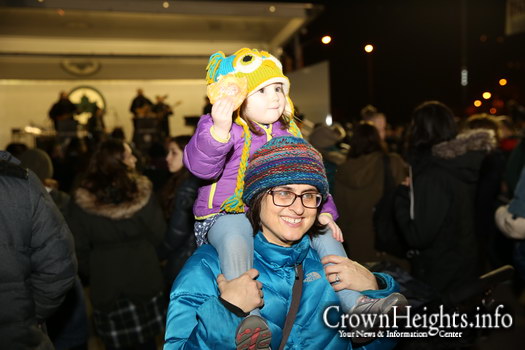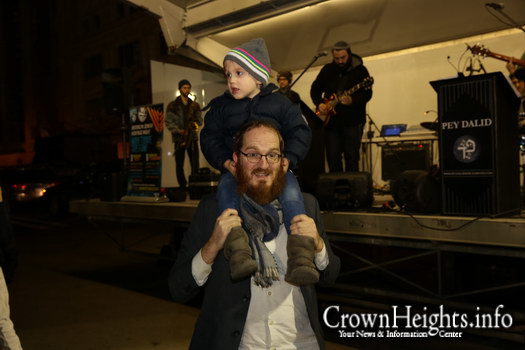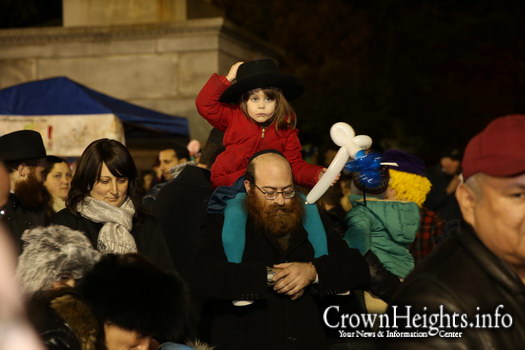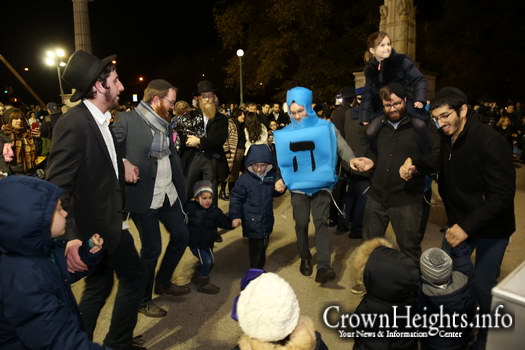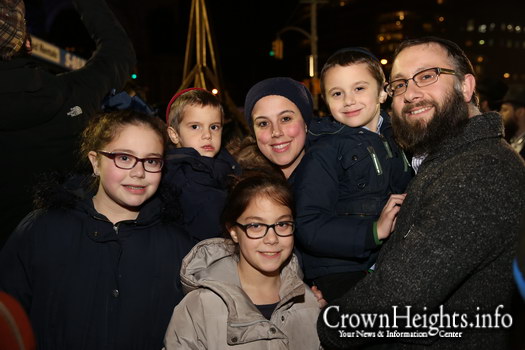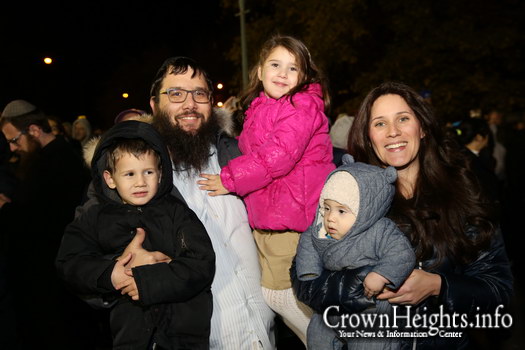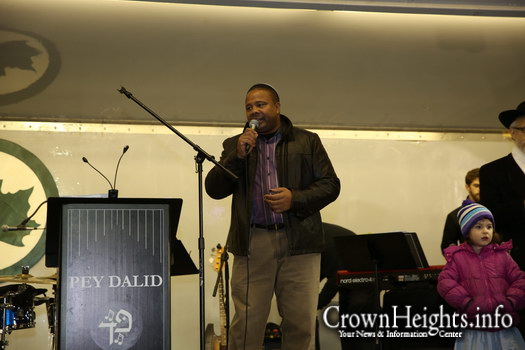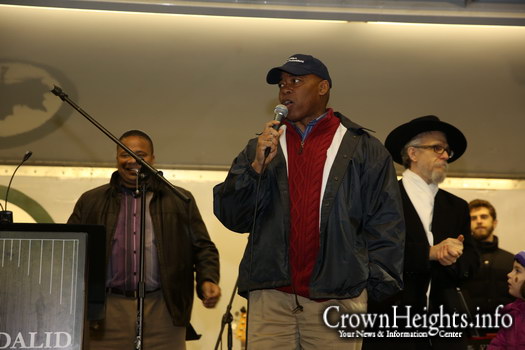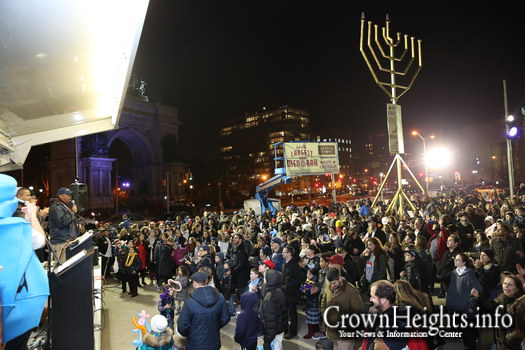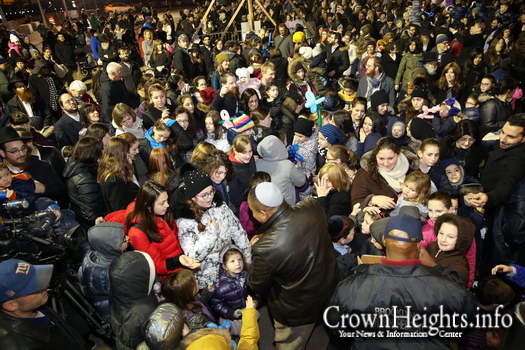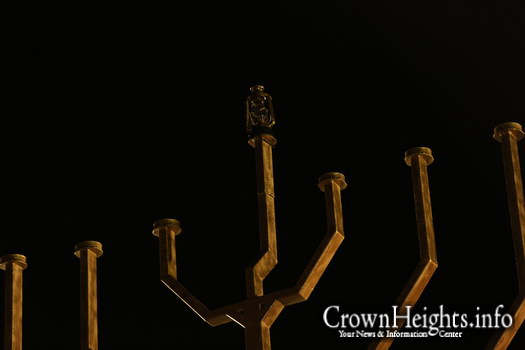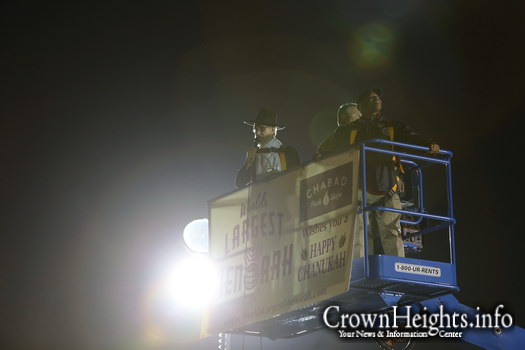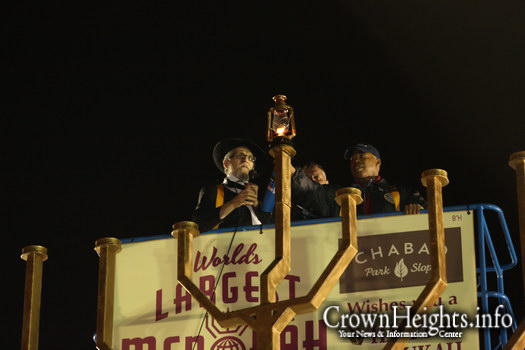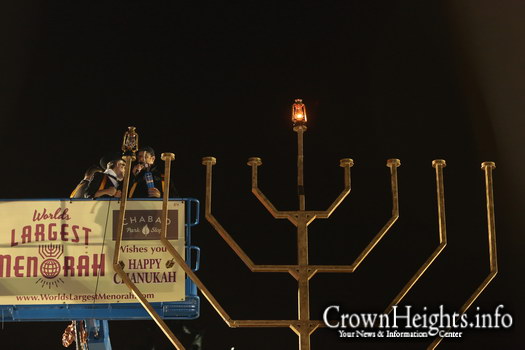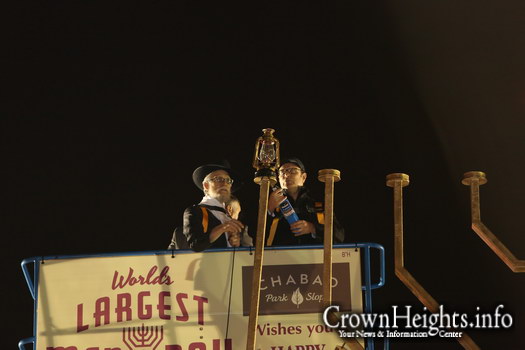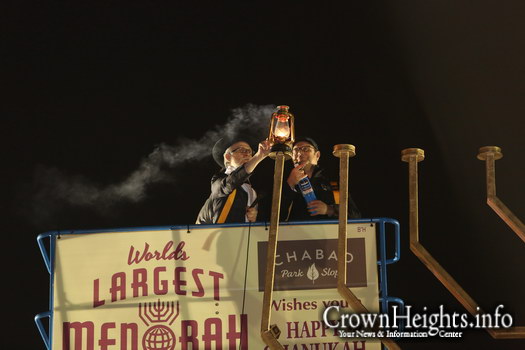 Photos by JDN