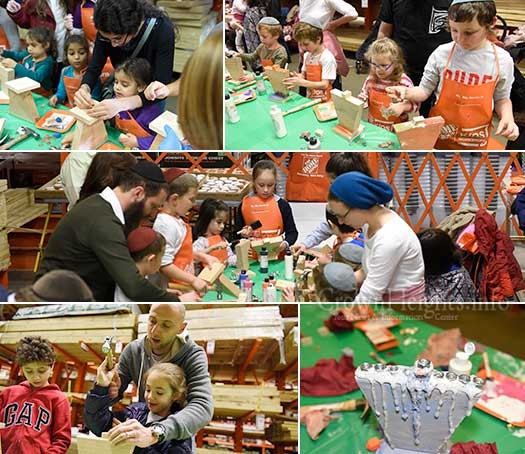 This past Sunday, the Friendship Circles Menorah Building workshop at the Home Depot was filled to capacity with over 150 in attendance.
The Home Depot on Hamilton Ave closed off their lumber section to host this event, and truly outdid themselves.
Each child received their very own work apron, proceeded to take seats on upside down work buckets, rolled up their sleeves and got to work hammering together their Menorah. Once completed, the children stenciled on Chanuka pictures, glued on bolts and coins and painted away.
While the Menorahs dried, the hard working children and adults were treated to Jelly donuts, chocolate Chanukah Gelt, drinks and treats.
The day's success is due to the hard work and dedication of the FC volunteers, the staff and crew of the Home Depot headed by Mr. Kavan Marshall.
Photos by Andrew Katz