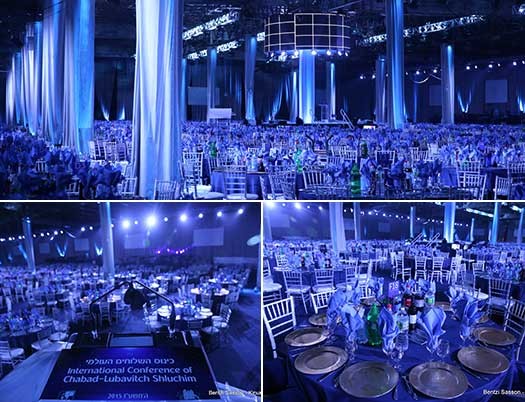 Photos by Bentzi Sasson
The South Brooklyn Marine Terminal in Brooklyn, New York already played host last year to the monumental event – the Grand Gala Banquet of the Kinus Hashluchim. The scene is set to repeat once again itself Sunday evening. The following is a sneak peek at the crude commercial space being transformed into a gorgeous banquet hall.
CrownHeights.info will carry a live broadcast of the banquet beginning at 5:00pm Sunday evening.