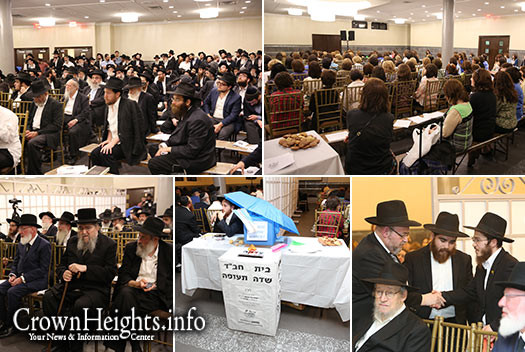 Marking the Shloshim of Rabbi Kuti Rapp, OBM, hundreds packed into the large hall at Lubavitcher Yeshiva to hear words of encouragement and accounts of his life, which he dedicated to Mivtzoim and Shlaimus Haaretz.
The event took place last night, Tuesday, which also coincided with the 10-year anniversary of the expulsion of the settlers of Gush Katif.
Speaking at the event was a representative from El Al, with whom Rabbi Rapp had an especially close relationship through his work with his Chabad House at the Airport.
The children of Rabbi Rapp have undertaken responsibility of continuing their father's Chabad House. You can donate by Clicking Here.