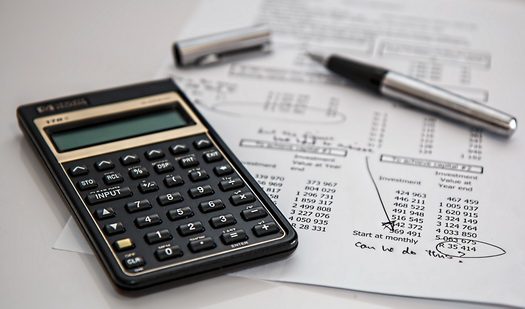 NYC Program Offers Relief For Unpaid, Late Water Bills
New York City Mayor Eric Adams and New York City Department of Environmental Protection (DEP) Commissioner Rohit T. Aggarwala today launched a temporary water bill amnesty program to help New Yorkers save up to $150 million of interest when they pay their overdue water bills. The limited time program will forgive up to 100 percent of interest when customers pay a portion or all of their outstanding water bills. With nearly 200,000 customers owing a combined $1.2 billion in water bill charges to DEP, this program will help New Yorkers both clear their debt and save money, while ensuring that the city can continue to invest in and maintain the city's critical water infrastructure. 
"As New Yorkers continue to recover financially from the pandemic, we are helping almost 200,000 of our city's water customers keep up to $150 million in their pockets when they resolve their debts through this water bill relief program," said Mayor Adams. "This water amnesty program will enable property owners to settle their debts at a reduced cost, while providing the Department of Environmental Protection with the necessary funds to operate the city's vital water supply and treatment system. I encourage all eligible customers to take advantage of this limited-time savings program we're proud to offer."
The amnesty program, authorized by the New York City Water Board, will only run for 90 days, from Jan. 30, 2023 to April 30, 2023. To receive amnesty and confirm eligibility, or for more information, customers should visit DEP's water amnesty website or call (718) 595-7000. 
There are nearly 200,000 DEP customers with delinquent water bills, owing a combined $1.2 billion, and approximately 85 percent of that debt is from residential properties. For customers with a seriously delinquent balance of more than $1,000 for over a year, DEP will offer three amnesty options: 
If 100 percent of the principal bill is paid, 100 percent of interest will be forgiven;
If 50 percent of the principal bill is paid, 75 percent of interest will be forgiven; or
If 25 percent of the principal bill is paid, 50 percent of interest will be forgiven.
Customers who owe less than $1,000 are still eligible to receive amnesty on 100 percent of their interest if they pay their total bill. All customers who participate in the water amnesty program and leave a remaining outstanding balance will be required to enter into a payment agreement with DEP. Data shows that 85 percent of customers who set up a payment plan stay on it and successfully clear their debt.

To help low-income customers that already participated in New York State's Low Income Homeowner Water Assistance Program (LIHWAP), DEP is offering up to an additional $30 million to assist these homeowners with forgiveness of up to $5,000 of their remaining delinquent balances.