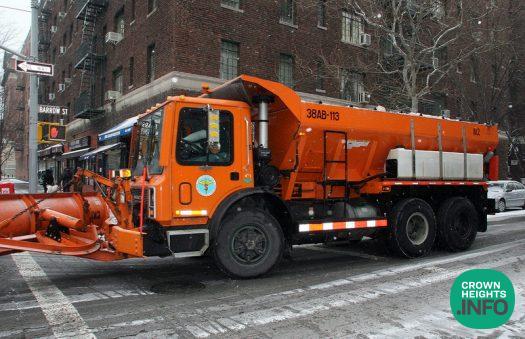 Travel Advisory For NYC as the City Braces For The Storm
The New York City Emergency Management Department today issued a hazardous travel advisory for Friday evening, January 28, through Saturday, January 29.
The National Weather Service (NWS) has issued a Winter Storm Warning for New York City in effect from 7 p.m. Friday through 7 p.m. Saturday, January 29. A Winter Storm Warning is issued when heavy snow of 6 inches or more is expected to significantly impact mass transit, utilities, and cause difficult travel conditions. New Yorkers should prepare for snow covered roads and limited visibility. New Yorkers are advised to avoid travel Friday night through Saturday evening, as roads will be dangerous.
According to the latest National Weather Service forecast, light snow will develop Friday evening, becoming steadier and heavier overnight into Saturday morning. Snow will continue through Saturday afternoon and begin to taper off in the late afternoon. A total of 8 to 12 inches of accumulation is expected with this event, with locally higher amounts possible. Temperatures will be in the low 20s to mid-teens with wind chills near or below zero from Saturday morning through mid-day Sunday. Wind gusts may also be as high as 50 mph with strong gusts continuing through Saturday night, producing low visibility due to drifting and blowing snow, even after snowfall has ended.
"We are working closely with the National Weather Service and key City agencies to monitor and coordinate the City's preparations ahead of this storm," said New York City Emergency Management Acting Commissioner Christina Farrell. "The combination of snow, potential strong winds, and the quick drop in temperatures will cause extremely dangerous road conditions. We are advising all New Yorkers to avoid all unnecessary travel and stay off the roads on Friday night to Saturday evening." 
The City's Sanitation Department has issued a "snow alert" beginning on Friday, January 28, at 4 p.m. The Sanitation Department is pre-deploying over 700 salt spreaders to pretreat roadways ahead of the first snowflake and is prepared to dispatch plows in all sectors when more than 2 inches of snow accumulates.