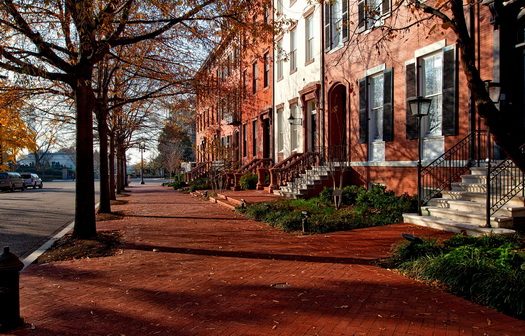 Door Knocking No More? Process To Stop Unwanted Real Estate Solicitations Begins
Governor Kathy Hochul today signed legislation requiring the Department of State to hold hearings and conduct an investigation to determine if Brooklyn needs to be designated as a real estate cease and desist zone, which will help prevent aggressive real estate solicitation from brokers or agents at private residences.
"The last thing homeowners should have to deal with are unwanted solicitations at their door," Governor Hochul said. "This legislation brings us one step closer to protecting Brooklyn homeowners from aggressive real estate solicitations."
If the Department of State finds a zone is warranted, homeowners in Kings County would be able to place their names and addresses on a real estate cease and desist list, providing them with a choice to opt out of receiving unwanted real estate solicitation at their homes. The new law is effective immediately. The Department of State approved a similar measure for Queens County more than 80 years ago, and under the new law, homeowners in Kings County would enjoy the same protection.
State Senator Kevin Parker said, "I applaud Governor Hochul for making homeowners a priority and signing my legislation into law. This law will protect homeowners from illegal solicitation of their property and will designate zip codes in my district as cease and desist zones. Moving forward homeowners will have the choice to formally opt-out of receiving unwanted offerings from brokers and agents. This is a very important layer of protection for senior citizens who often times fall victims to these solicitations."
Assemblymember N. Nick Perry said, "Many homeowners in parts of Brooklyn are being besieged by aggressive solicitations by real estate brokers. These sometimes predatory home-buying practices occur totally void of any concern about what happens to the neighborhood and the residents who chose those homes because of the character of the community. This law should serve to slow down the pace that these communities are transformed and at least prevent current homeowners from facing daily harassing contact by unwelcome buyers."