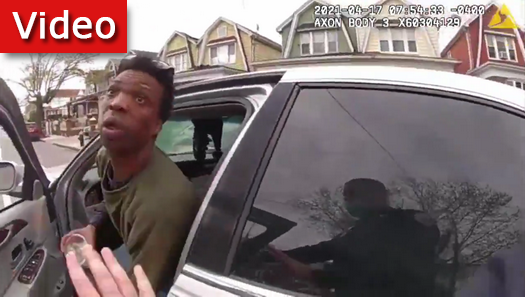 Police arrested a man in Brooklyn Saturday morning after he attacked an officer, led police on a chase and threw a molotov cocktail at an NYPD vehicle, authorities said.
The melee began just before 8 a.m. near Clarendon Road and East 45th Street in East Flatbush, according to the NYPD.
When police pulled over a 44-year-old man in a Lincoln Town Car for allegedly running a red light, authorities said the driver threw an unknown chemical substance in an officer's face and took off.
Read More at Pix11
Today, a vehicle stop for running a red light proved once again that no traffic enforcement is "routine." When approached, the driver doused a cop with a chemical before fleeing, tossing a Molotov cocktail — and finally being arrested. Fortunately, our officers weren't injured. pic.twitter.com/WBDt89b7F6

— NYPD NEWS (@NYPDnews) April 17, 2021