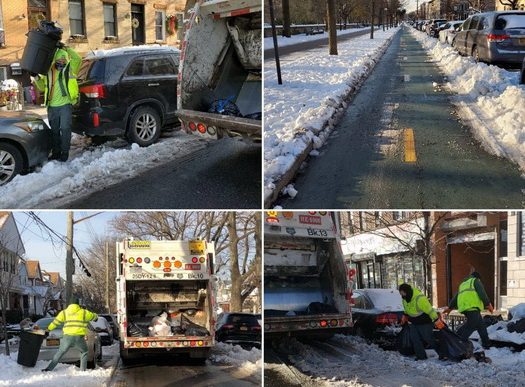 by CrownHeights.info
Fear not New York City residents, trash and recycling pickup continues today.
The New York City Department of Sanitation announced that despite the snow that has blanketed New York City, they will continue to collect both trash and recycling Thursday, as well as other snow efforts.
"Trash/recycling collection IS ongoing," the department tweeted. "While snow ops take priority, collection has been underway all week & will continue."
To face the challenge of two weeks worth of garbage collection along with snow operations, the department will be working on Friday, Lincoln's birthday, which traditionally has been a holiday.
The department has also put out a force of over 400 laborers who have taken to the sidewalks, clearing bus stops and street corners for residents to walk.