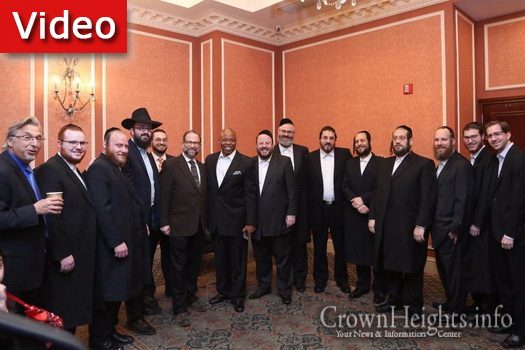 A candidate of and for the people: introducing Eric Adams.
Eric Adams is a true New Yorker. Born in Brownsville, Brooklyn, in 1960, he's spent all his life living in – and serving – the people of his city. He began his career in 1984 as a policeman, working for the New York City Transit Police and later the NYPD when the two departments merged. He retired with distinction 22 years later, having been promoted to the rank of captain.
Adams then ran for the New York Senate, where he served for 4 terms, beginning in 2006 and ending in 2013. He earned the trust and respect of his constituents with his steady focus on civil rights for all New York City residents, and his emphasis on education as a means of improved opportunities.
In 2013, Eric ran for Brooklyn Borough President, and became the first African-American to hold the position – a title he wears with pride today. His emphasis on communication between community leaders and residents, between lawmakers and their constituents, is built upon a simple premise: that unity is the strongest force, and more can be achieved when everyone comes together for the common good.
It's Eric Adams' blue-collar background and intimate experience with the typical lifestyle of the average New York City resident that helps to foster that shared connection. The belief in the power of every citizen to be a force for the good. The trust in their capabilities. The knowledge that residents of a city best understand their own unique needs.
When it comes to the current state of New York City today, Eric Adams is appalled at the lack of safety standards that residents are exposed to daily. As a former police officer, Adams puts it down succinctly: "Don't repair the window to allow it to break again." It's a simple axiom, but powerful in its stark truth. When police officers are used for clerical duties instead of policing, it's an egregious misuse of resources. Homelessness, graffiti, and drug use are on the rise, and it's hard to feel safe when walking the streets of his hometown. "Public safety is the prerequisite to prosperity," says Eric Adams with conviction.
If there's anyone who believes that the ultimate responsibility for fixing the city's problems lies with the government, it's Eric Adams. "We can't make peace with the dysfunction," he states somberly. New York City residents do their fair share when paying taxes. It is incumbent upon the lawmakers they elect to put those funds to good use – in running the greatest city in America with efficiency, with devotion, and with pride.
His humble beginnings and the hard work he's put in to advance in his career don't let Eric Adams forget the average New York City resident. The proud patriots who are fiercely devoted to the city and the country they love, and want to see a brighter future ahead. And he won't let them down, because Eric Adams truly is a "man of the people."
WATCH: Eric Adams announcing his candidacy for mayor: