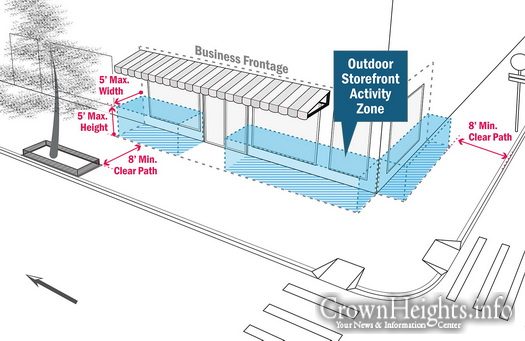 by CrownHeights.info
This holiday shopping season may be a bit airier in New York City this year.
On Wednesday, the Mayor announced the launch of the "Open Storefronts" innitiative, which looks to grow on the success of the on street seating innitiative for resteraunts.
"The Open Storefronts program assists existing ground-floor storefront businesses who want to use outdoor areas on a temporary basis," the city's website says. "The program allows eligible businesses to conduct activity on sidewalks, on roadways in the Open Streets: Restaurants program, or a combination of both"
Starting Friday, eligable businesses can build a 5-foot tall outdoor storefront 5 feet out from their doors, and can also use street space if their street is a designated "open street."
The Open Storefronts program is presently available from October 30th to December 31st, 2020.
Each store would have to apply online here.