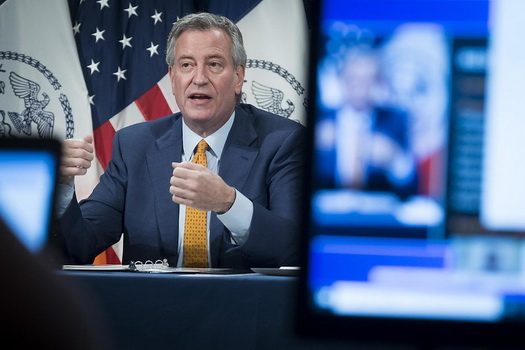 New York City Mayor Bill de Blasio is proposing shutting down schools and nonessential businesses in parts of New York City effective Wednesday amid a COVID-19 surge, a move that would represent a significant step back in the city's reopening process.
Calling it a difficult day, de Blasio announced the proposal Sunday in an effort to get a handle on spikes of coronavirus throughout certain neighborhoods and stop the spread.
The neighborhoods of concern include:
Far Rockaway
– Edgemere/Far Rockaway — 11691
Southern Brooklyn
-Gravesend/Homecrest — 11223
– Midwood — 11230
– Borough Park — 11219
– Bensonhurst/Mapleton — 11204
– Gerritsen Beach/Homecrest/ Sheepshead Bay — 11229
– Flatlands/Midwood — 11210
Central Queens
– Kew Gardens — 11415
– Kew Gardens Hills/Pomonok — 11367
The restrictions will be in place for either 14 days or 28 days, depending on how long the ZIP codes remain under 3% positivity.
Read More at abc7ny