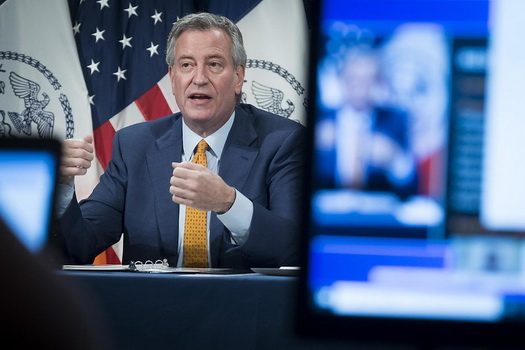 Mayor Bill de Blasio on Monday, presented a plan that would shift $1 billion away from the NYPD.
The announcement comes the day before mayor negotiates the final budget details with the City Council.
"Hopefully we can find a way with labor to avert layoffs. It's not a given," the mayor said regarding the savings needed in the city budget.
If implemented, layoffs would begin taking effect on October 1.
The mayor said that there will be a $500 million shift in capital funding to youth recreation centers and NYCHA developments.
De Blasio also announced that the city is moving to end solitary confinement in city jails.
Read More at 1010Wins