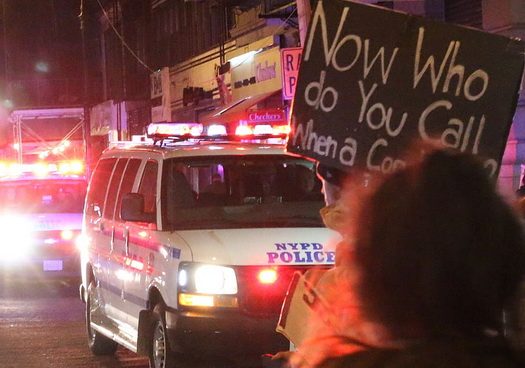 by CrownHeights.info
The fireworks have been a bane to the Crown Heights community for a week now, in fact, they have been without stop all over Brooklyn and Queens. So what is really going on? CrownHeights.info made some inquiries, and with a little digging found the answer.
According to the police, they are fully aware of the fireworks, but since the cities sudden urge to "defund" and "reform" the police, they have been hamstrung, and are unable to do anything about it.
A police source told CrownHeights.info that legally, no arrests can be made for fireworks unless the officers actually see a person lighting it.
"The officers that used to monitor this, the plain clothed units, the unmarked cars, that's all gone," the police source said. "So there isn't any units that can catch them actually lighting fireworks."
The source also noted that officers can't even disperse suspicious crowds, effectively making the the force useless in fighting this.
So maybe the city should follow the proposal made to send social workers to these groups?
A Crown Heights resident called the office of Yvette Clark, Crown Heights's elected official in the House of Representative, who told the resident that they can't do anything because they're on bad terms with the police.
While Clarkes office attempted to blame the issue with the police and bad relations, another conversation with the office of an elected official came back with another answer.
The office told the resident that they have received 500 phone calls in the last two weeks, but this one was the first one calling about the fireworks. What were the other 500 phone calls about? They were people demanding that the city defund the police.
The office told the resident that if they don't get phone calls from the other side, it is very likely that the defunding of the police will become a reality.
The police source also noted that officers are taking this very cautiously, preferring to take no action that might result in confrontation.
"The question that should be asked of the politicians is what will happen if the police enforce and things go sideways?" the police source said. "Will they be there demanding an investigation, or will they back the police in fighting the fireworks?"
In the end, the police claim it is the laws and policies in place that have crippled the NYPD's ability to fight the fireworks, and the politicians blame the NYPD for not acting, and the cities citizens for not making their voices heard.
Reminder, June elections are quickly approaching.
Want to receive live updates and Breaking News for Crown Heights and the Chabad world directly to your Whatsapp? Sign up for CrownHeights.info's whatsapp updates.
Simply save our number 718-285-8000 to your contacts and send us a message.
These are the contact numbers to the three local elected officials, City council, State Assembly, and State Senate:
Assemblywoman is Diana Richardson and her number is 718-771-3105
State Senator Zellnor Myrie: 718-284-4700
Councilwoman Laurie Cumbo: 718-260-9191
South of Empire Blvd – Mathieu Eugene: 718-287-8762