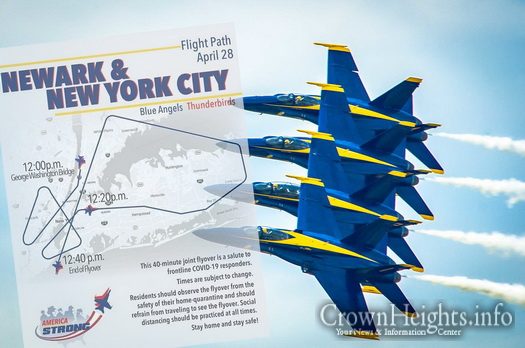 by CrownHeights.info
A salute to the healthcare workers on the front line of the COVID-19 Pandemic is planned for the skies of New York City.
Eight US Air Force Thunderbird F-16 Jets with red, white and blue markings, and seven US Navy Blue Angel Jets will be conducting the flyover salute near Manhattan on Tuesday, 4/28 starting at 12:00pm.
The flyover, taking place at approximately 1,500 feet, will be able to be seen from a far as parts of Staten Island and Brooklyn.
The planned flyover is being conducted as a way to honor frontline medics, doctors, first responders, and essential personnel.