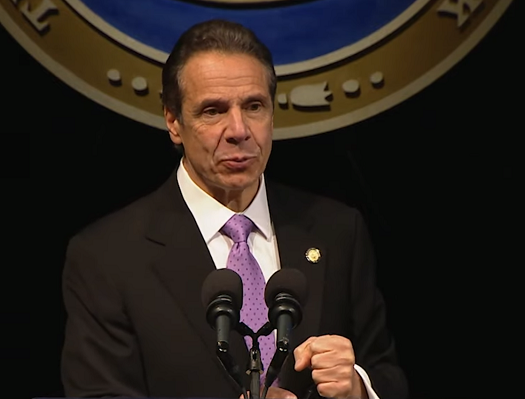 Gov. Cuomo unveiled plans Tuesday to reduce the state's looming $6.1 billion deficit by forcing New York City and other local governments to rein in their Medicaid spending — or pay for it on their own.
Cuomo's $178.6 billion budget plan also would slash nearly $2 billion in state aid to the city and the 57 other counties around the state.
Cuomo's Medicaid proposal would only give them a 3 percent annual increase in their healthcare costs for the poor. After that, local governments would be on their own in terms of paying for any hikes, Cuomo said.
Mayor de Blasio is "ready to fight" Cuomo's plan, a spokeswoman said, noting that it would have cost city taxpayers $646 million last year, when the Big Apple's spending on Medicaid increased by 7 percent.
In addition to shifting the healthcare costs, Cuomo said the state would slash at least $2.5 billion in annual Medicaid spending by having a task force identify industry inefficiencies, as well as waste, fraud and abuse ahead of the April 1 budget deadline.
Read more at NY Post