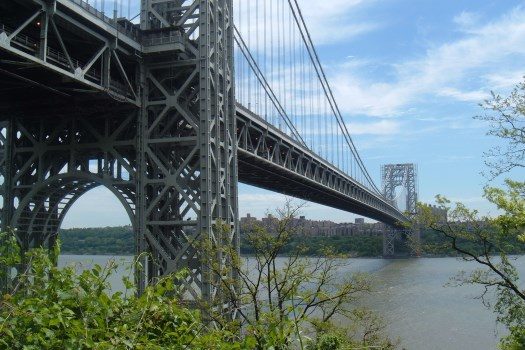 The George Washington Bridge
by CrownHeights.info
"I'm signing it because it's too expensive as is," Jay Klein wrote.
Jay is just one of over 9,000 that have signed on to a petition against the discontinuing of the E-ZPass carpool discount at three major Manhattan crossings.
Charlie Wu started the petition on Change.org, writing that "Thousands of commuters take advantage of this benefit everyday and the removal of it will be detrimental for all parties."
The comment section of the petition is full of daily commuters who note that such a change would make it unsuitable to work in Manhattan.
"I cross the bridge every day with my carpool friends." Iris Strauss-Dadon said, "That is the only way I can afford getting back and forth. I have no idea what and how I will be able to hold on to my job as I cannot afford this price hike."
The discontinuing of the carpool discount will effect the the Holland Tunnel, Lincoln Tunnel, and George Washington Bridge as of January 5th 2020.
The petition is directed towards NJ Governer Phil Murphy.
Click Here to Join the Petition