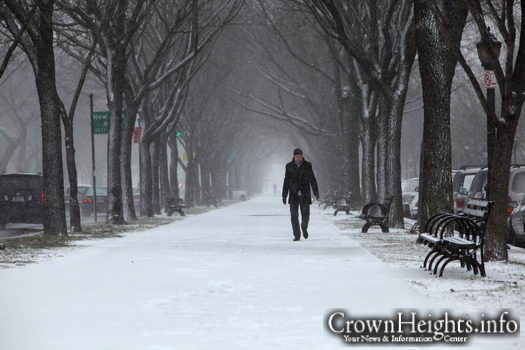 by CrownHeights.info
The first snow storm of the season is expected to hit NYC Sunday morning, with up to four inches projected to fall on the five boroughs.
According to accuweather, the slow moving storm will hit as early as 7:00am Sunday morning, creating dangerous road conditions that is expected to drag into Monday.
The storm is expected to change from snow to rain, making the mix especially dangerous.
The storm hitting the Tri-State area is the has been slowly moving accross the US, dumping large amounts of snow in places that rarely see any, including Los Vegas, Nevada.
Meteorologists warn that the storm could change direction, with even a slight change increasing the accumulation significantly.