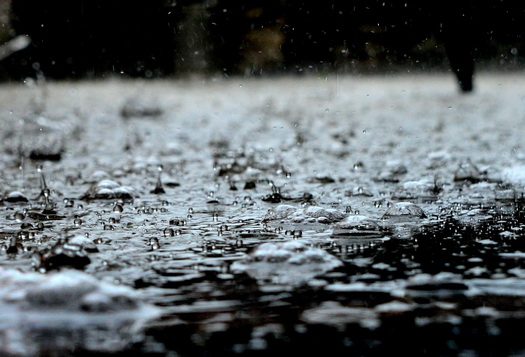 Heavy rain and strong winds are expected to hit the New York City area Wednesday afternoon, and continue into Thursday, according to Accuweather.
Showers will begin by midday Wednesday, with rain intensifying as the day goes on. The heaviest downpours are expected in the late afternoon and evening, making for a possibly wet Simchas Bais Hashoeva in Crown Heights.
There could be as much as 1 to 3 inches of rainfall throughout the day, with street and stream flooding likely.
Rain will begin approximately at noon on Wednesday.
The heaviest period of rain is expected between 3:00 PM Wednesday and 12:00 AM Thursday.
Thunderstorms are possible during the heaviest period of rain.
Winds will gradually increase:

Wednesday afternoon: sustained winds 15 to 20 MPH, with gusts as high as 30 MPH.
Wednesday night into Thursday: sustained winds 15-25 MPH, with gusts as high as 40 MPH.

Rainfall accumulation is forecast between 2.0 to 2.5 inches.
Rain will taper off in the early hours on Thursday morning. A lingering shower is possible.
Rainfall rates of an inch per hour for more than one hour is possible.