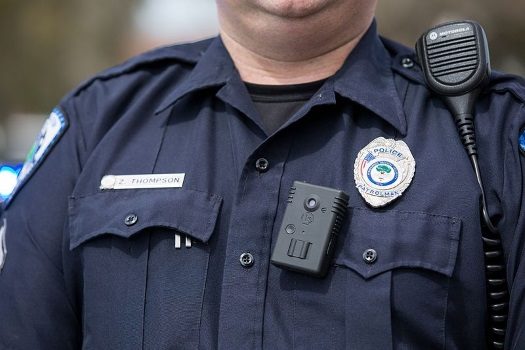 Illustration photo
In a Deja Vu story from Samsungs doomed Note 7, a NYPD officers body cam exploded Saturday night.
It happened Saturday night at the 121 Precinct station house as a patrol officer prepared to head out for the midnight shift. He noticed smoke coming out of the bottom of the device and took it off his shirt before the unit exploded.
The officer wasn't injured, but it appears this was the result of a defect that causes the camera's battery to ignite. A similar defect caused the Samsung Note 7 to be recalled, and doomed its release.
16 precincts across the city use these cameras, the Vievu LE5, and as a result, Police Commissioner James O'Neill is prohibiting officers from using them until the defect is fixed.
The NYPD pulled 3,000 of the body cameras off the street, which is nearly a fifth of all the body cameras in use by the department.
In a statement, an NYPD spokeswoman said, "Nothing is more important than the safety of our officers, and equipping the NYPD with the best equipment is a paramount priority. All officers assigned LE-5 cameras were instructed to immediately remove the cameras and bring them back to their commands. The Department is in the process of collecting and removing the LE-5 cameras from the commands."