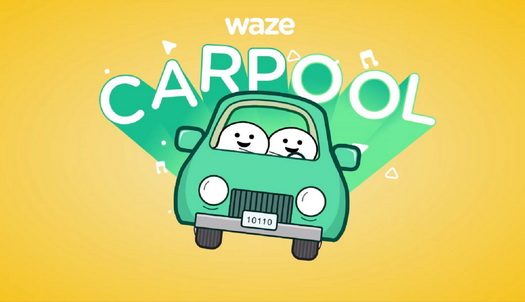 If you take taxi rides to get around Brooklyn, you know that it can get rather expensive. Many people get around this by using apps like UberPool to get a cheaper ride. Now, there is an even cheaper option.
The famous mapping app Waze, which was originally created in Israel, has released its car pool app called Waze Carpool in New York City. It's a two-part feature to the app. If you want to be the one giving the rides, aka the driver, then it is built into the regular Waze app in the bottom right corner. To get a ride with somebody else, there's a small separate app you can download that's more lightweight and simple called Waze Carpool.
This carpool app is different than others as its built as a way to catch a ride with a friend, rather than for someone to make money. The rates are based on mileage, and the drivers don't have to worry about taxi licences or taxes.
The Waze Carpool app has previously been released in 13 states, and several other countries. To spread the word, Waze Carpool is offering a referral incentive of $20 towards your rides, as well as $2 rides, to any distance, for three weeks!
To learn more about the app: Click Here