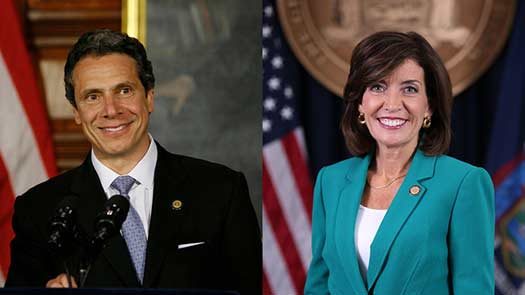 Cuomo Defeats Nixon, Myrie Defeats Hamilton in NY Dem. Primary
With close to 90 percent of election districts reporting, unofficial election results show the race in the New York Primary Gov. Andrew Cuomo staving off a challenge from political upstart Cynthia Nixon. In the race for Lt. Gov. Kathy Hochul defeated Jumaane Williams. In Crown Heights political newcomer Zellnor Myrie defeated the incumbent Jesse Hamilton.
by CrownHeights.info
In the race for New York State Governor, the incumbent Andrew Cuomo easily defeated Cynthia Nixon by securing some 65 percent of the vote.
The race for Lieutenant Governor was far closer, by was ultimately called for Kathy Hochul who defeats Jumaane Williams receiving 53 percent of the vote.
Letita James handily won the race for New York Attorney General securing some 41 percent of the vote.
Very weak turnout in the 20th Senate District, which includes Crown Heights, saw Zellnor Myrie defeat incumbent Jesse Hamilton. Myrie scored endorsements from the New York Times along with a litany of New York politicians, all aimed at unseating Hamilton.
In the 17th Senate District, incumbent Simcha Felder defeated Blake Morris, securing some 62 percent of the vote.
These results are based off the New York State Unofficial Election Night Results and may change once the final tally is certified.