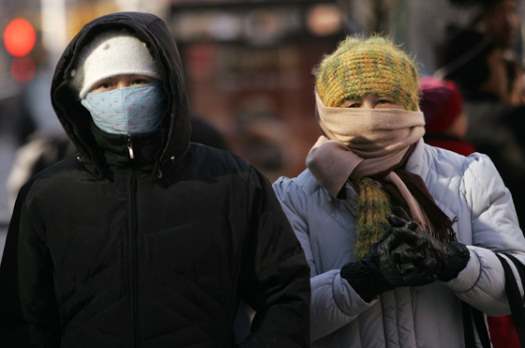 With most of the United States now in freezing temperature territory, it is about to get even worse in New York City as forecasters are expecting a winter hurricane, which is also known as a "bomb cyclone."
Already deep into a winter freeze, New York City will see temperatures dip even deeper into the freezing zone, while strong winds and snow – as much as 6 inches – will be added to the mix.
On Wednesday temperatures are expected to rise as high as 28, before taken the drastic turn down later that evening.
The National Weather Service tweeted Wednesday that snow, ice, strong winds and flooding along coastal areas will slam most of the East Coast, from parts of Florida all the way to New England.
According to the National Oceanic and Atmospheric Administration, a bomb cyclone "occurs when a midlatitude cyclone rapidly intensifies," or quickly drops in atmospheric pressure, marking the strengthening of the storm.
"This can happen when a cold air mass collides with a warm air mass, such as air over warm ocean waters," the NOAA said. "The formation of this rapidly strengthening weather system is a process called bombogenesis, which creates what is known as a bomb cyclone."