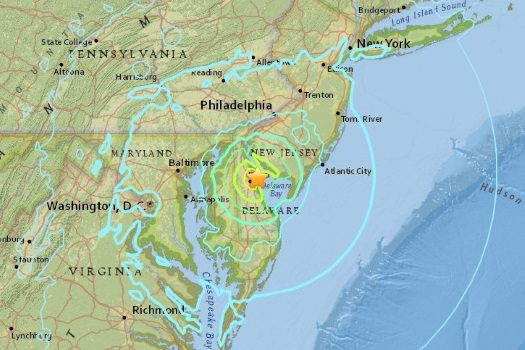 The U.S. Geological Survey is reporting that there has been an earthquake along the East Coast, which was felt by some people in the New York City area.
The USGS said a magnitude 4.1 earthquake was reported 10 km east-northeast of Dover, Delaware, at 4:47 p.m. ET.
Officials said that while some people felt the quake in the city, there have been no reports of damage or injuries.
Here's a map from the USGS showing the epicenter of the quake and how far away it was felt: