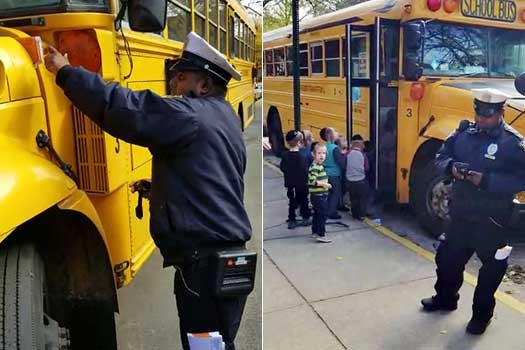 Video: Traffic Cop Tickets School Bus Loading Children
Shocking and disturbing video footage shows an NYPD Traffic Agent ticketing a school bus for standing in a "no parking zone" in front of a school, all while actively loading children onto the bus.
Video footage has gone 'viral' on social messaging apps showing a traffic agent issuing a $115 parking violation to a yellow school bus, that was actively loading children, at the conclusion of the school day today in front of the Skvere Talmud Torah on 45th Street in Boro Park.
The person filming the incident can be heard asking the traffic agent "you see the buses loading," with the traffic agent just shaking his head.
Posted signs say "no parking between 7am and midnight on school days," and the NYC.gov website clarifies explains "This means that you may NOT wait or stop to load/unload packages or merchandise at curbside. You may stop to expeditiously drop off or pick up passengers."