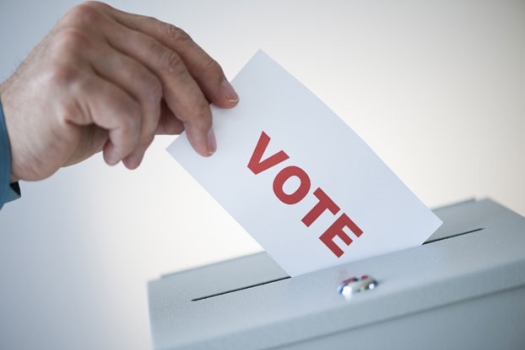 From VIN News:
New York City Mayor Bill de Blasio faces a crowded primary field, but no challengers with his organizing power or financial muscle, as he seeks a second term as the leader of the country's largest city.
De Blasio is one of five Democrats running in Tuesday's primary. He's considered the favorite against Sal Albanese, Richard Bashner, Robert Gangi and Michael Tolkin. The winner of Tuesday's contest will face Republican state Assemblywoman Nicole Malliotakis, of Staten Island, and independent candidate Bo Dietl, a private detective, in November.
New York City and state also was holding primaries Tuesday for other local offices.
New York has a hotline to troubleshoot voter access issues during the primary election.
Attorney General Eric Scheiderman says voters with disabilities or language access issues have the right to request assistance from any person they choose.
Voters with those or other issues on Tuesday can call a hotline at 800-771-7755 to talk to staff from the attorney general's civil rights bureau.
Most party primaries in New York state are closed contests, meaning a voter must be a registered member of the party in order to cast a ballot.
Polls open at 6 a.m. in New York City, Long Island and Rockland, Orange, Putnam, Erie and Westchester counties. In the rest of the state they open at noon. Polls close statewide at 9 p.m.
Look up your polling place here.