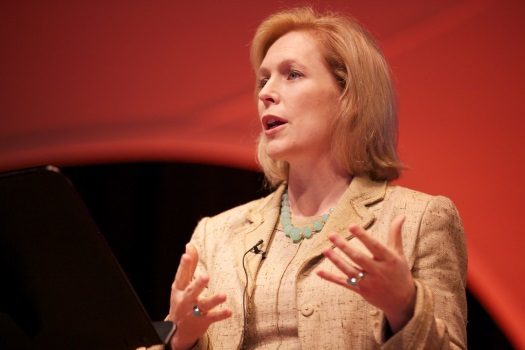 Sen. Kirsten Gillibrand (D-NY)
From the JTA:
In a rare move and after facing criticism at town hall meetings, Sen. Kirsten Gillibrand, New York's Junior Democratic Senator, withdrew her sponsorship of an anti-BDS bill.
A search of the congressional website on Wednesday showed that Gillibrand withdrew her sponsorship. Asked for comment, her spokesman, Glen Caplin, said Gillibrand remains opposed to the movement to boycott, divest from and sanction Israel, and supported the bill's intentions, but is concerned that its critics are concluding that the bill would impinge on civil liberties.
She wants the bill to remove those ambiguities, Caplin said.