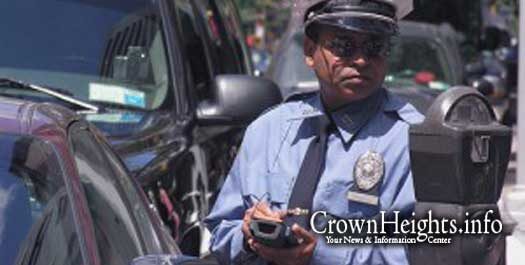 Between sales tax, property tax and rent, New York City is already one of the nation's most expensive, yet new data reveals that the city collected nearly a billion dollars in fines and violations, a 3.7% increase from last year and a 16% jump from 2012.
Officials handed out nearly 700,000 quality of life fines in the 2016 fiscal year — for littering, dirty sidewalks, noise, illegal vending and a host of other rule breaking. The number of violations has spiked by 51% since 2013.
"Fines are an important tool to discourage behavior that can be harmful to others," city comptroller Scott Stringer told the Daily News, citing the Vision Zero push to reduce traffic deaths.
"At the same time, with the cost of living rising and rents soaring, New Yorkers feel squeezed, and unnecessary fines or overly-aggressive enforcement don't help," he said. "We have to keep working to strike the right balance between effective enforcement and not overburdening our residents."
Overall, though, fines have increased 22% under the de Blasio administration, from $811 million in 2013 to the nearly a billion brought in last year.
Parking fines jumped $79 million during the mayor's time in office, and fines from red light, bus lane, and speed cameras went up $21 million.
Camera fines added up to $96 million last year, the biggest category after parking and quality of life tickets. Building permit penalties generated another $60 million.
Quality of life fines as measured in the report cover violations issued by the Department of Sanitation and Transportation, which saw the biggest spikes, along with other agencies.