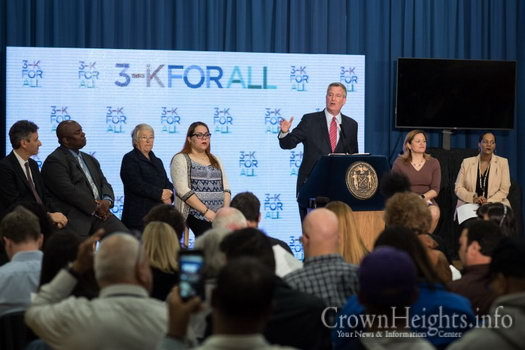 Mayor Bill de Blasio is proposing free, full-day early childhood education for all of New York City's 3-year-olds by the fall of 2021.
Mayor De Blasio, School Chancellor Carmen Fariña, and City Council Speaker Melissa Mark-Viverito announced the new "3-K for All" program at P.S. 1 in the Bronx on Monday, April 24, 2017.
De Blasio said that the city hopes to launch a pilot of the program next fall year at a cost of $36 million, which would rise to $177 million once the full program is implemented.
The state and federal governments would have to pitch in to make the program financially viable, he said.