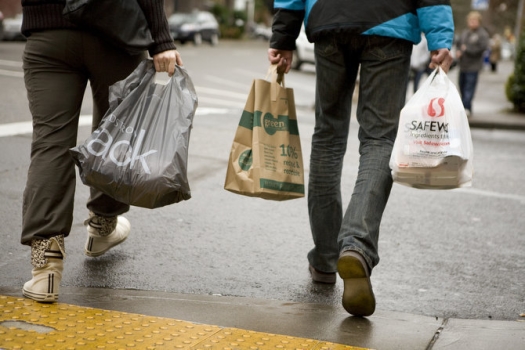 from VIN News:
State lawmakers overruled New York City's mayor and city council by blocking a fee on non-reusable shopping bags in the city just hours before it was set to take effect.
Gov. Andrew Cuomo on Tuesday signed a proposal to postpone the bag fee, which would have instructed store owners to charge least a nickel for single-use shopping bags beginning Wednesday.
Cuomo's action cements overwhelming votes by both the Assembly and the Senate last week to prohibit the council from placing fees on disposable shopping bags until at least 2018.