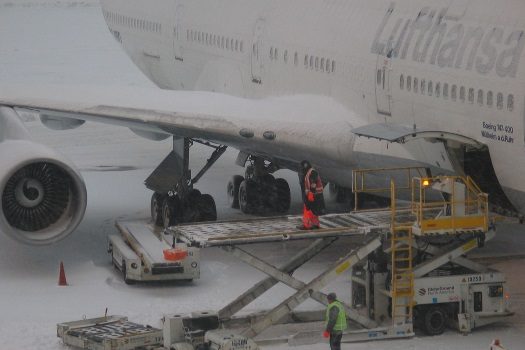 John F. Kennedy International Airport implemented a full ground stop on all flights this morning, as a powerful, fast-moving storm sweeps into the Northeast with the potential for more than a foot of snow.
Residents of the tri-state region awoke this morning to windblown snow — less than 24 hours after enjoying spring-like temperatures — and faced slick highways. Forecasters said Thursday's weather had the potential to be the most powerful storm that some areas have seen in a mostly snow-free winter.
Across the Northeast, schools were closed, numerous accidents were reported and more than 3,000 flights were canceled.
A blizzard warning has been issued for all of Long Island until 6:00pm, and the National Weather Service says New York City could see 8 to 12 inches of snow.