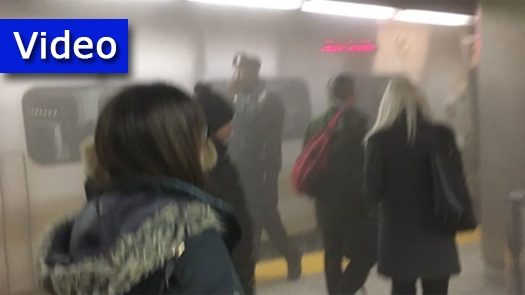 More than 100 people suffered minor injuries when a Long Island Rail Road train crashed into the Atlantic terminal station in Brooklyn this morning.
Fire officials at the scene Wednesday said metal that appeared to be from a rail pierced the bottom of the train and the wheels lifted up. They said the crash also damaged a work area beyond the tracks.
Around 600-700 people were on the train at the time of the crash, of whom around 100 were injured.
While most of the injuries were minor, eleven people were hospitalized due to the incident. None of the injuries appear to be life-threatening.
The incident is under investigation.