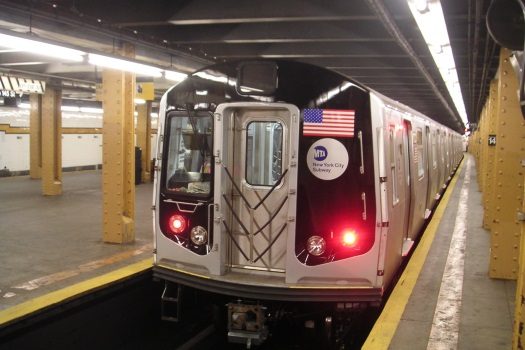 Transit officials in New York City are reconsidering adding barriers on subway platforms following a string of recent tragedies involving subway trains.
The New York Daily News reports that a total of 44 people have been killed by trains in the city this year, either by jumping onto the tracks or being pushed off platforms into the path of oncoming trains. There were 50 fatalities that occurred in 2015.
Metropolitan Transportation Authority board member David Jones asked agency brass Monday to reconsider platform barriers — and figure out the cost, timetable and key stations where they could be installed.
"We're all still resonating from the murder that was committed on the subway and the suicides that are, seem to be, becoming a regular part of the news," Jones said. "It won't eliminate all that, but clearly, as my daughter rides the train, I think many parents, young people of all ages, would be reassured with some protective devices, particularly at the overcrowded stations."