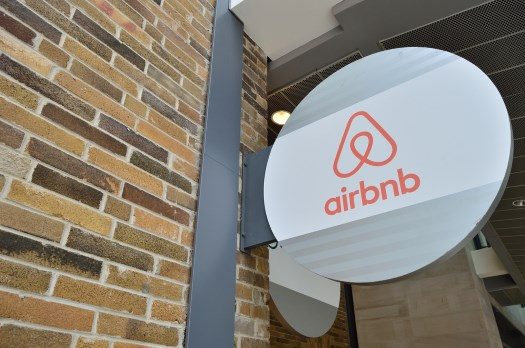 From AP:
Jordan Reeves works for a nonprofit and his partner is a puppeteer. They say there's not a lot of spare income floating around their Brooklyn apartment. That's why they sometimes rent the place through Airbnb for extra cash when they're not there.
But a new law that carries fines of up to $7,500 for certain kinds of short-term listings is causing headaches for many Airbnb hosts, including Reeves, who say they are getting unfairly swept up in a measure that's more aimed at commercial operators who turn multiple apartments into, essentially, illegal hotels.
"Nobody wants illegal hotels … It seems as though we're in the same bucket as the people who are taking advantage of the situation," Reeves said, as he and a group of other hosts gathered across the street from Gov. Andrew Cuomo's office last week to protest the law.
Signed by Cuomo, a Democrat, on Oct. 21, the law is one of the toughest in the country against Airbnb and other home-sharing platforms. It levies hefty fines against owners or tenants who offer to let others rent out their entire living space for less than 30 days, something that's been illegal in New York for several years but didn't previously carry such penalties. Under the new law, people can still rent out portions of their living spaces, like a single bedroom or a couch, for less than 30 days. It also doesn't apply to some dwellings, like single-family homes or row houses.