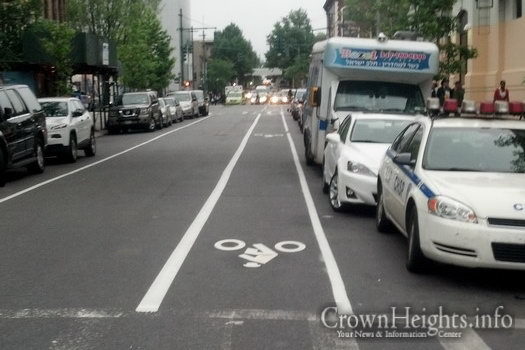 The NYPD says they will work this week to make bicyclists safer by focusing on dangerous violations in bike lanes, with a crackdown in all 77 precincts on drivers who do not play by the rules. The crackdown began today, Monday, and will continue until the end of the week.
From ABC News:
"We are going to be targeting individuals who are committing moving violations, hazardous violations and hazardous parking blocking bike lanes in the next week or so," NYPD Transit Chief Thomas Chan said.
The focus on bicycle safety comes as the weather turns warmer and more people take to bikes for both basic transportation and pleasure. It is estimated that New Yorkers make more than 400,000 cycling trips each day, more than triple 15 years ago.