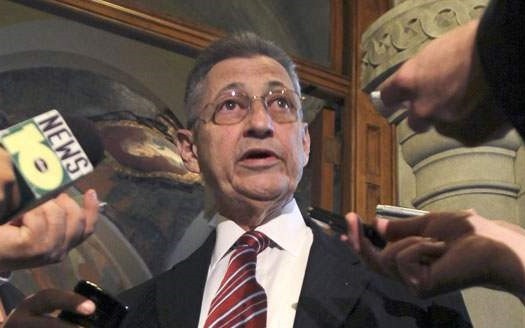 Former New York Assembly Speaker Sheldon Silver was sentenced to 12 years in prison Tuesday, capping one of the steepest falls from grace in the state's lineup of crooked politicians for a consummate backroom dealer who wielded power for over two decades.
A stern Judge Valerie Caproni announced the sentence months after the 72-year-old Manhattan Democrat was convicted in a $5 million corruption case.
She also imposed a $1.75 million fine and a $5.3 million forfeiture.